JohnBold is a Nigerian company, a pioneer producer of alkaline water in the country. We are committed to making available good quality alkaline water for a healthy population.
We know that proper hydration balanced with good nutrition and a healthy lifestyle makes for good health, therefore at JohnBold, we have put in much effort to bring to you water, with the needed alkaline pH, that can give proper hydration and help to neutralize the built-up acidity in the body. JohnBold Alkaline water water comes packaged in 3 different sizes i.e.  50 cl, 1 litre and 19 Litres
To ensure the freshness of our water, they are packaged in cartons to reduce exposure to sunlight.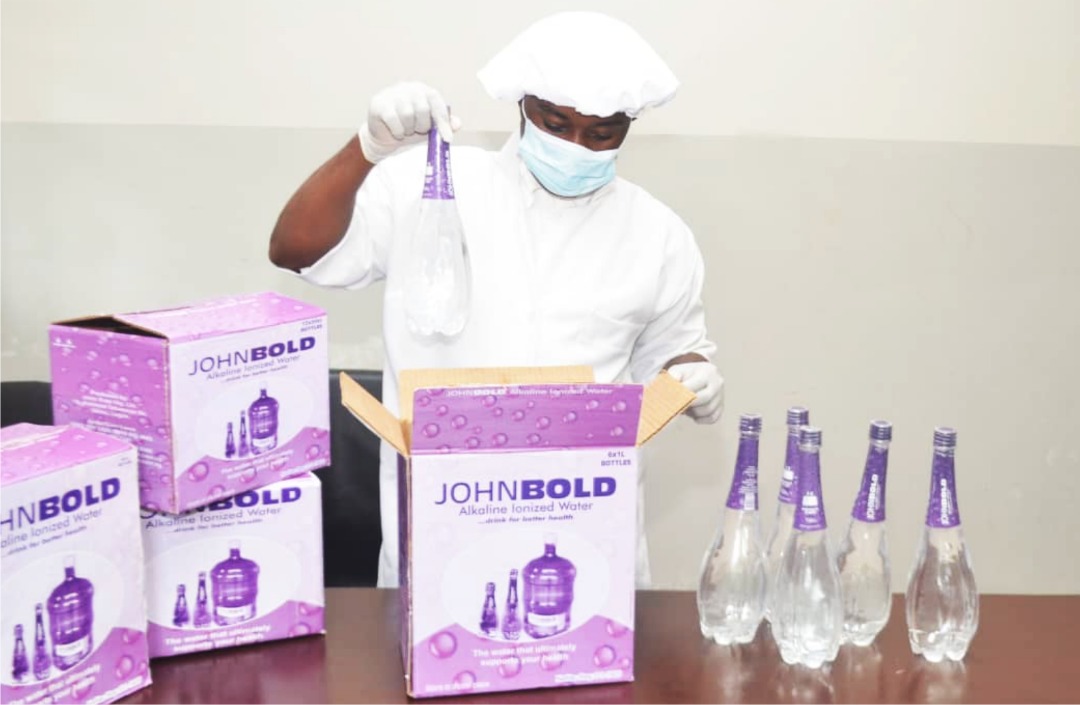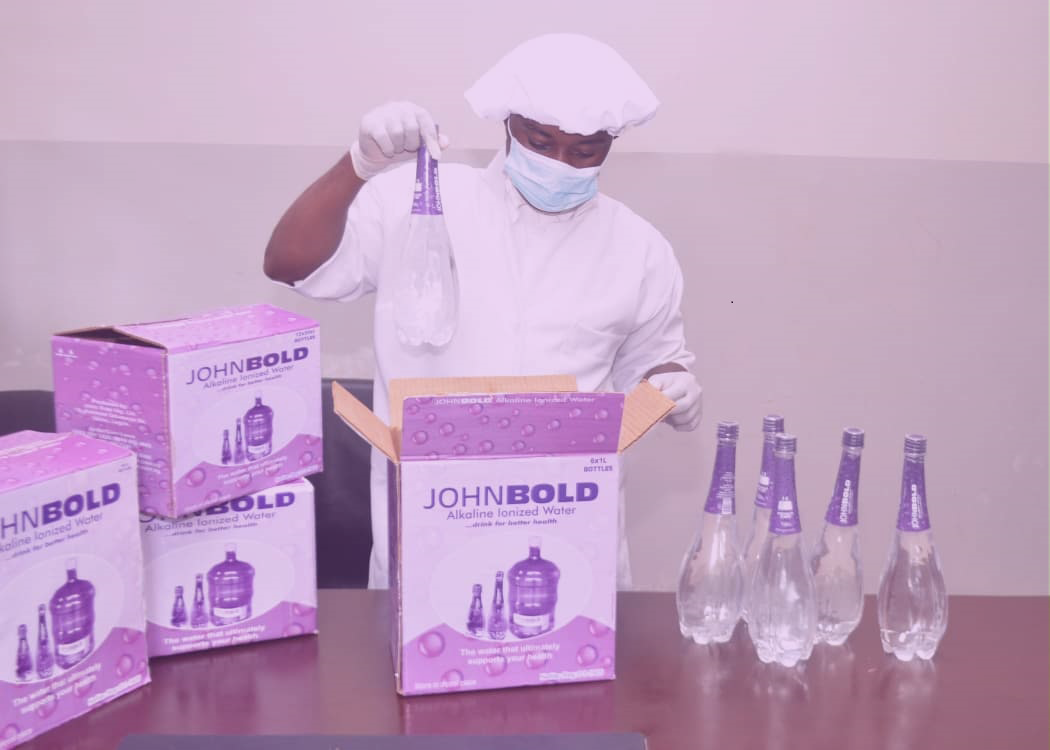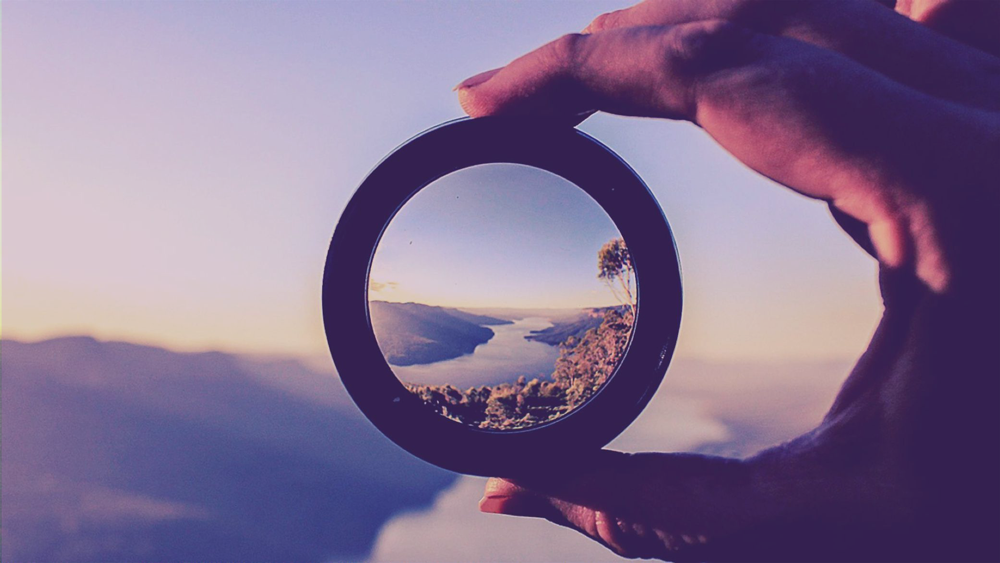 Mission
To make available clean, safe and affordable alkaline water to enhance the health of our customers.
Vision
To make JohnBold Alkaline Water, the alkaline water of choice by providing clean and safe alkaline water that will support the well-being of our customers and the communities we serve.
Why JohnBold Alkaline Water?
We need to understand that our lives depend on water.  But more importantly, our health depends on the type of water we drink.  Water plays an important role in our body, it constitutes about 70% of our body weight.  Water keeps our body cells in good hydration and removes toxins from our body.
Healthy water is not only clean, but should have healthy properties like alkalinity and good hydration.
Our body undergoes oxidation stress on a daily basis due to free radicals generated from the pollution in our environment.  The resultant effect is the presence of diseases like diabetes, high blood pressure, arthritis, acidosis, kidney and liver diseases.  To combat this, we require strong antioxidants in our food.  We are advised to take more vegetables and fruits daily; the reason is that most of the vegetables and green leaves are alkaline and fruits are rich in antioxidants like Vitamin C.
But as it is very difficult to take adequate amount of fruits and vegetables everyday , we have come up with an excellent solution.  The solution is 'Johnbold Alkaline Water'.  It provides alkaline -rich antioxidant water.  It also has detoxifying quality as it can easily remove toxins from our body faster than normal water.  This is possible due to the micro-clusters of the water which can penetrate our body cells better than normal water.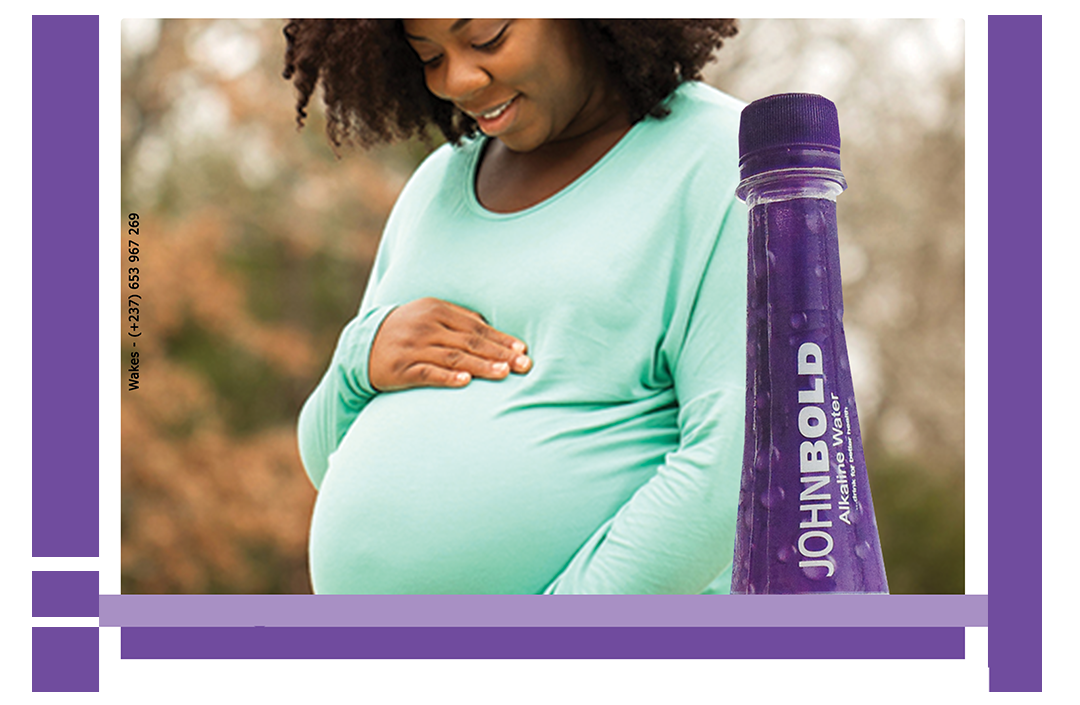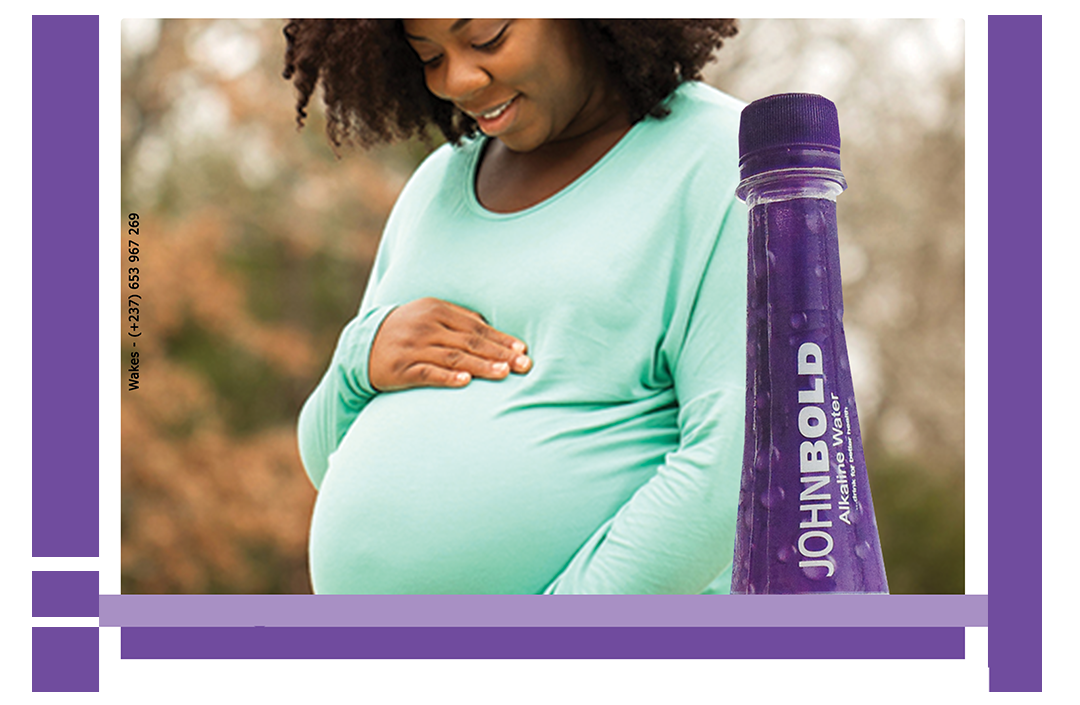 JohnBOLD Alkaline Ionized Water – Makes the difference